The watercolour Sonnet paints use high-quality pigments and binders, ensuring the basic
characteristics of watercolours: transparency, intensity and purity of color. They can be mixed,
diluted and distributed perfectly and easily taken with a brush.
These watercolour paints are designed for artists who want to explore or improve their creativity.
With Sonnet, aspiring watercolour artists learn to use and control fluid paints, practice basic painting
techniques, look for harmonious color options which prevent «dirt» in mixtures.
Modern formulas based mainly on organic pigments;
The basic binder is a natural component (cellulose ester);
Deep and transparent colors;
Easily taken with a brush without the soap effect which often happens when supplies from other
manufacturers are used;
Balanced palettes of the Sonnet sets include basic colors used for sketches, illustrations, student
works, drafts, outline drawings.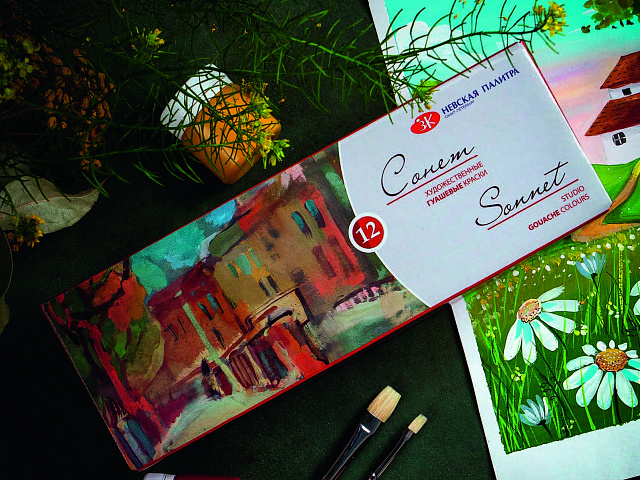 Features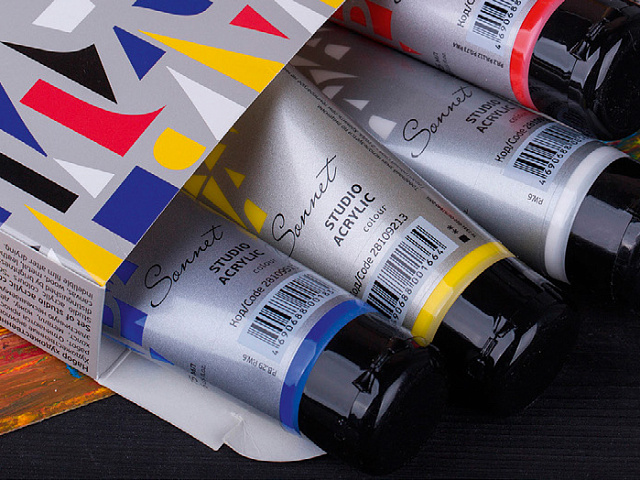 The series includes watercolors, oil, acrylic, and gouache paints.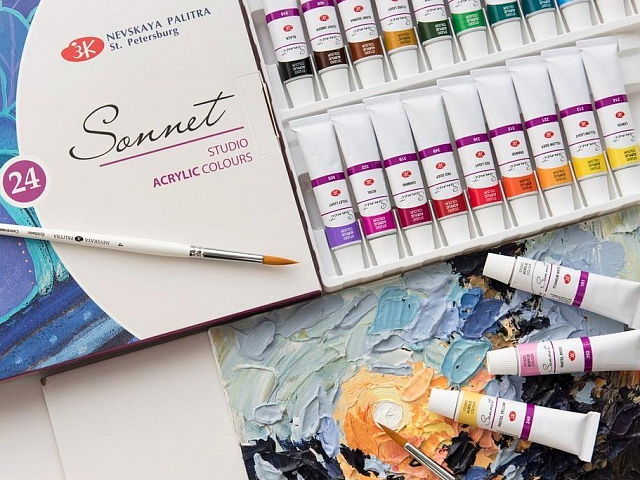 The pigment part is reduced in comparison with professional series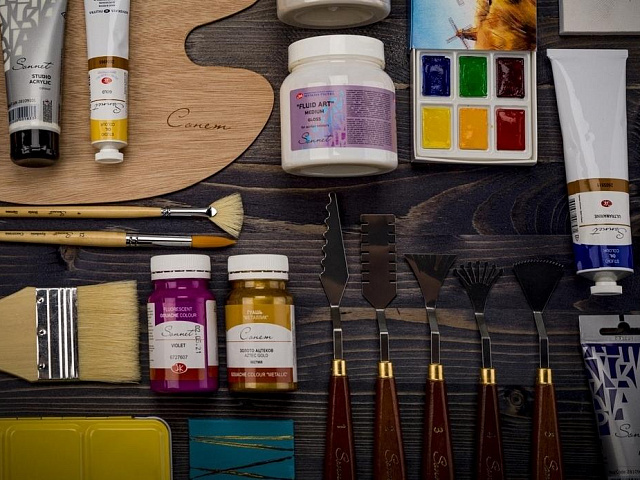 For beginners discovering or improving their art creativity.