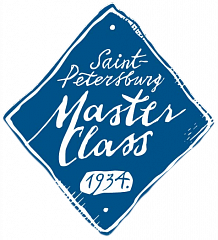 Artistic high-quality gouache Master Class is made from finely ground pigments and a binder
with the adding of gum arabic. The paints are ideal for painting, decorative work and graphics.
They are characterized by highly opaque, excellent spreadability and excellent miscibility.
Paints can be applied to almost all materials that have a flat surface, but best on paper,
cardboard and primed canvas. When dried, they acquire a matte, velvety surface, easily diluted
with water.

- Colours close to natural, well mixed with each other;
- Slight change in color tone after drying;
- Matte finish without streaks;
- High pigment concentration;
- All colors mix well with each other and give a wide variety of shades.

The range of Master Class gouache colours consists of 35 colours, 20 have high lightfastness.