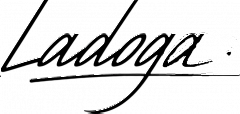 Artistic oil colours Ladoga are made according to traditional technology using high-quality
pigments and a binder based on linseed oil. Paints have rich, deep colors that mix perfectly with each
other. They have a thick, uniform consistency that allows to work in the heavy body technique of
painting.

- Balanced range of colours;
- Quality oil paints at an affordable price.

The range of Ladoga oil colours consists of 58 colours, 20 of them are singlepigment colours.
52 colours have high and medium lightfastness. The range of colours contains both body and
glazing paints.