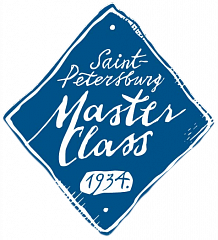 Master Class oil colours are made according to traditional recipes based on high-quality
pigments and specially processed linseed oil. In addition to linseed oil, the composition of the
paints includes dammar resin and beeswax. Dammar resin improves the adhesion of the paint to
the ground, while maintaining its brightness and purity of color after drying. Beeswax gives the
paints a soft, pasty consistency and prevents cracking of the paint layer after drying. To achieve
optimal quality, the number of grindings of each paint is selected individually. In some cases, the
number of grindings of Master Class oil colours reaches 40 times.
Finely-dispersed paints with a high concentration of pigment;
High-quality pigments of our own production, including earths, cadmium and cobalt
pigments;
Pure and deep colors, unique shades.
The range of Master Class oil colours consists of 105 colours, 66 of them are single pigment
colours, 70 have high lightfastness. The range contains both body and glazing paints.